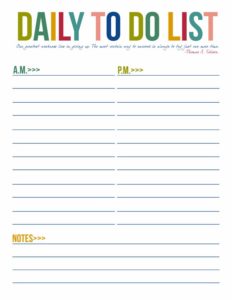 So, your work week is finally over, and it's time to focus on your home. You might be thinking of updating a room or a part of your home; if so, are window treatments on your list? If you need new treatments, be sure to contact Altra Home Décor serving the greater Phoenix area. We can help you find the right solution for the right price. And once you've done that, you can move to the rest of your to-dos!
A Typical To-Do List
Pretend you've made it to the weekend. If you're like most people, you have basic housekeeping to do, from vacuuming to dusting to tidying. But perhaps now it's time to look at your "other" to-do list! You know, the one that includes cleaning your blinds and shades. When it comes to cleaning window treatments, we all tend to put it on the back burner. After all, it's not something we do on a regular basis, and we don't want to make a mistake and ruin them! Some treatments are perfect for those who want to do it themselves; others, though, need a professional.
Cleaning Blinds and Shades
Regular light dusting is perfect to maintain a like-new appearance for most blinds and shades. For a deeper cleaning, gently vacuum the fabric with a clean brush attachment. Compressed air is a great way to clean out cellular shades. But what if you have a stain? You can spot-clean most shades and blinds using a soft cloth or sponge with lukewarm water and perhaps a very mild detergent, but you should never rub the fabric. Rubbing could crease or damage it.
When to Do It Yourself
Most aluminum and faux wood blinds can be immersed in lukewarm water in your bathtub or sink. Use a gentle detergent and your fingers to gently move the liquid over the slats. Close the blind to rinse and tilt the blind to allow excess water to drain off. You should re-install your damp blind, and lower it allowing it to dry completely. In all cases, you should never submerge the headrail of your window treatment. Typically, the lifting mechanisms housed in the headrail are not designed for moisture.
When to Call a Professional
For delicate and fine fabrics, you should consult the professionals. Ultrasonic cleaning is recommended for several blinds and shades, but not all. Also, injection/extraction cleaning can be used for most soft, fabric-based treatments. This service is typically performed in your home, so there is no need to remove your window treatments. To find these cleaning services in your area, you can search the internet or, call Hunter Douglas at 1-888-501-8364 for referrals. Remember, each cleaning facility is independently owned, so it's up to you to find the best one for your treatments.
Hunter Douglas Window Treatments in the Phoenix and Peoria, Arizona Area
Altra Home Décor is your source for window treatments, custom drapery, flooring, and more! We serve the greater Phoenix area, including Peoria, Sun City West, Anthem, Buckeye, Glendale, and Scottsdale, with a showroom in Surprise. Stop by our locally owned store to view our full-size window treatment displays and sample books. Contact us today to schedule an in-home design consultation!